How to Become a Stock Photo Model
PressFoto Facebook followers often ask me how to become a stock photography model. As a rule, I say that PressFoto is a photo stock and we don't specialize in shooting photos, we just sell ready-made images. But this year I have got so many inquiries that I decided to write an article to answer the questions like who can be a model and what is special about this work. I asked the art directors of two famous stock production studios PressMaster and Dragon Images that work with the world's leading photo stocks to share their opinions as professionals.
In general, stock photography aims to illustrate a definite concept or scene. Sure, there are some pics that don't transmit any message — backgrounds, blurred images, etc. But the majority of stock photos can fall into categories. For example, a concept of a happy family is implemented in stock photography as dad, mom, kid and a dog. Everyone, including the dog, is smiling. Such a photo can be found wherever — in shopping mall ads or in a brochure of a family medicine clinic. This concept is easy to understand, it is quite positive and does not drive you up the wall.
That's the way a happy family is depicted in stock photography. Photo by PressMaster / PressFoto. 
As a rule, no one knows stock photo models. You can find neither models' names nor their contacts in a photo — it complies with their contracts. But still there is no rule without an exception. Sometimes a stock model can become very popular and you can see him/her in ads all over the globe. They can be interviewed to reveal their names and their stories of super success.
One of the famous stock models is Ariane, a beautiful Asian girl who looks ideal both for a sushi restaurant ad and for a business journal. Ads featuring this stock girl can be seen almost everywhere around the world, the Internet goes without saying. Ariane's fans have fan pages and communities dedicated to Ariane related images and articles.
Another popular stock model is Jesper Bruun, a smiling guy from Denmark. You see him in billboards promoting shaving products, cosmetics and sunglasses. His super popularity encouraged one photographer to make a short documentary about Jesper.
Who Can Be a Stock Photo Model
Stock models smile at us everywhere — from billboards along roads and from loyalty cards kept in your wallet. But there are no accurate requirements for stock photography models. Photographers' vision and approach vary. What performs well for one photographer can make no sense for another.
Andrey Lishakov, art director and photographer, PressMaster Production Studio.
'Almost always we choose models who are ideal to personify a profession or a character. Stereotypes dominate on photo stocks, that's our peculiarity, we can't do without it. For example, while shooting long-haul truck drivers, we'd choose stout middle-aged males. Obviously, females or fit guys can work as truck drivers too but when we hear the word 'a long-haul truck driver', an image of a sturdy middle-aged man comes up first.
That's why there are no absolute requirements for a stock photography model. They depend on a theme of a photo session and on current trends. However, we can distinguish some universal rules.
Stock photo models must:
Have regular face features.

Be attractive, good-looking.

Have a clear skin without blemishes.

Be natural.

Have basic acting skills or feel relaxed in front of the camera.
Restrictions:
Permanent make-up, filled lips, tattoos, obvious plastic surgery — both for male and female models.

Being uptight or insincere in front of the camera.
Any photo stock can boast some models that boost photo sales. Sometimes even experts cannot explain their popularity — why viewers enjoy watching these models. But sometimes we can notice some logic.
For example, one of our female models is perfect for business, family and romantic themes.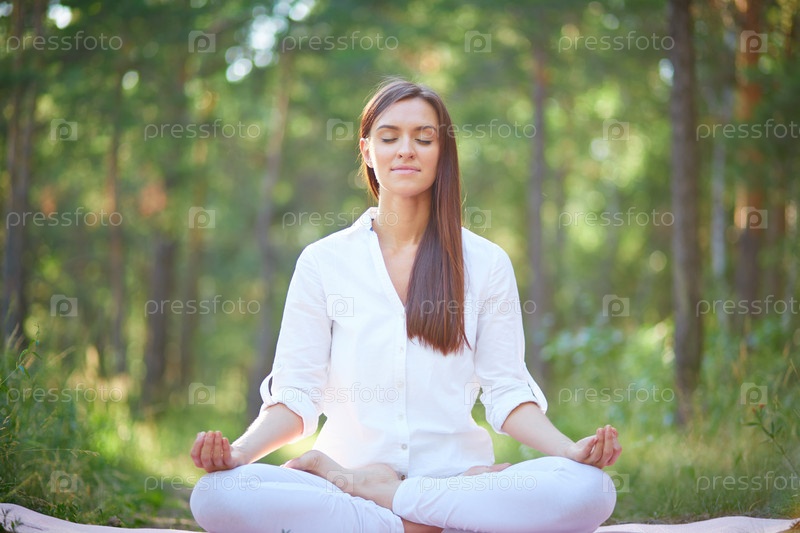 Or a young male model with a common appearance is popular both in Europe and in Asia'.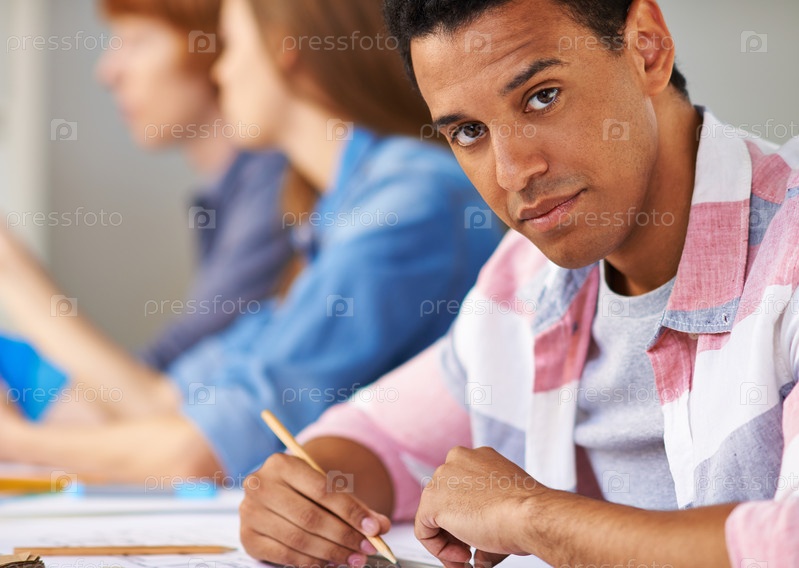 Denis Sorokin, art director, Dragon Images Production Studio.
'We don't have special standards for models. We photograph models of different shapes, it depends on our objectives. Height doesn't matter much as photos don't show it true. Our model should be good-looking with a charming smile and a positive state of mind. As a rule, such people feel comfortable in front of the camera.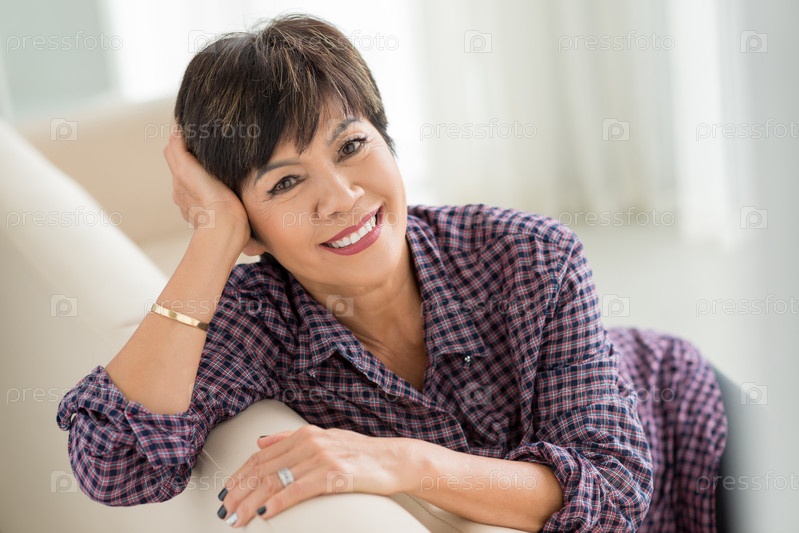 Models who don't deviate from these standards are usually very popular among customers. Importantly, a model should have some appeal — a charming smile or expressive eyes or another distinctive feature. Models with a common appearance often become popular. For example, a doctor is usually a middle-aged male who has a sophisticated glance and a genuine smile'.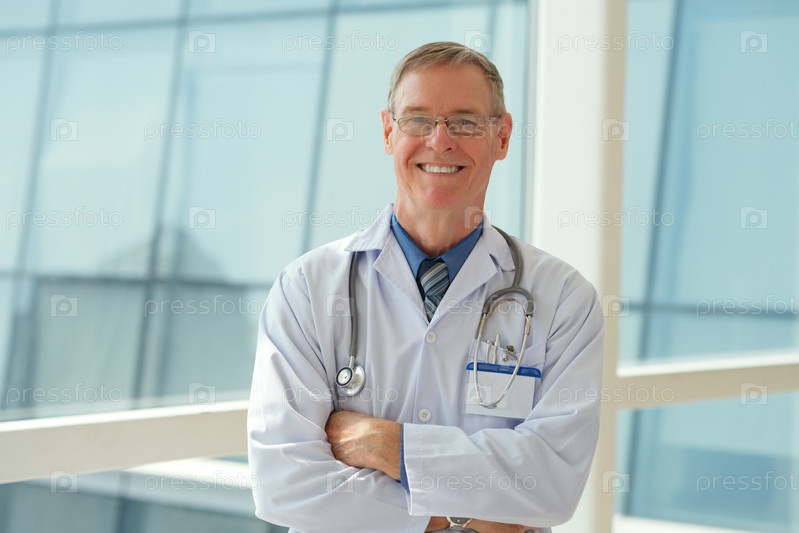 How to Get into Stock Photo Modeling
Probably, you'll get disappointed but stock photo modeling is not very profitable. As opposed to fashion-models, stock photo models often work for free while dealing with freelance photographers or get a fixed payment when they work for stock photo studios. In Russia a model can get 500 — 3,000 rubles per day. In Britain a model's wages can amount for 600 pounds per day. But I mean a professional model not an amateur. If you are eager to get into stock photo modeling, you can start with local model agencies. Most of them collect amateur models portfolios and make them available for stock photographers.
Search for stock photographers' websites. You can estimate the level of their works, find out what photo stocks they deal with and get their contacts.
How to Pose: Tips for Stock Photo Models
Andrey Lishakov, art director and photographer, PressMaster Production Studio.
'First and foremost, take off your crown. It sounds weird but it is true. As soon as you enter a photo studio, you are just a speechless model. A crowd of people work on a photo session — the art director, a photographer, a fashion-stylist, etc — and they don't care about your opinion about the shooting process.
Sure, if a great idea comes up when you are in a photo studio, you can share it, but nevertheless you must do what the photographer asks you to do.
Be natural. Never use fake expressions. If you hardly ever pout your lips and you're not a posh superstar in real life, it's not a good idea to practise it in a photo studio.
Just relax and enjoy the process!
We often think up a story behind the scene to be shot. For example, we have to shoot a business meeting. So we cast parts to models, work on all possible dialogues, emotions and relations. Then the models start acting out these situations, discussing something, using gestures and mimics. Thus, we can take vivid and interesting photos that are trendy nowadays.
If a model is uptight, you can use some tricks to relax him/her. One of my favorite tips is to ask a model to jump. We hardly ever jump in front of strangers in real life, so a couple of jumps can let the model relax and feel at ease'.
Denis Sorokin, art director Dragon Images Production Studio.
'A photographer's essential task is to make the model understand his expectations. It's a good idea to talk before shooting, to explain the concept, to show some examples, the mood board, to discuss emotions. Additionally, it's important to demonstrate that you know what you want to get as a result of the photo session. Also the model perceives your positive emotions and your mood. Sure, they can contribute into a great result. I would recommend models to grasp the idea of the photo session and to live their parts to make photos realistic'.
Know Your Rights
All stock photo models must sign a model release to confirm their permission to shoot them and to sell photographs featuring them via photo stocks. Click here to see a typical model release used by PressFoto.
If you agree to be photographed for free, you don't sign any model release and then find a photo of you on a photo stock, be sure that your rights are infringed by the photographer. Don't hesitate to contact the photo stock support and ask them to delete that photo. Moreover, a reliable photo stock never acquires a photograph without a model release.
Andrey Lishakov, art director and photographer, PressMaster Production Studio.
'If you grant permission to be the subject of a stock photo session and sign a model release, anyone can purchase your photos. You are not entitled to argue against your face being used for advertising an alcohol rehab center or hemorrhoid cream. We have had such practice. And models have never taken it seriously'.
Denis Sorokin, art director, Dragon Images Production Studio.
'We often see our photos in ads and magazine articles. A local company producing bottled water picked up some of our images featuring a group of friends drinking beer and having fun on the river bank. They replaced beer by bottled water via Photoshop. Sure, nobody's rights are infringed but it looks rather ridiculous'.
Before and After Photo Retouching Image.
However, models are entitled to protest if their photos are published as a libelous matter to harm their reputation.
Almost anyone can be a stock photo model. If you are eager to take up something new, if you like being photographed and if you want to make some money, get into stock photo modeling! Choose a photographer you would like to work with and enjoy the shooting process! Probably, one day you'll see yourself in a famous magazine advert of a notable brand!
Comments: